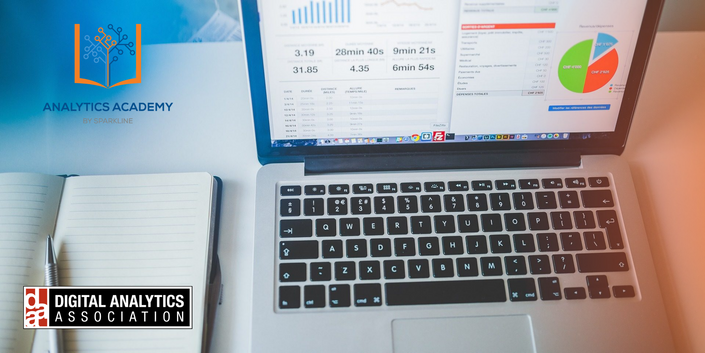 Data Analytics Essentials for Data Teams
By Analysts for Analysts, this program brings you the most relevant knowledge to develop and accelerate your skills!
Initially developed as a 4 year program for Google to train graduates to become digital analysts. Sparkline ran and evolved the program to align to the Digital Analytics Association competency framework 1, ensuring it covered all the necessary business applicable tools and techniques to kick start an Analytics Career.
The stats speak for themselves, with 100% employment opportunities and offers, entry level salaries at 16% above average, and 100% of participants recommending the course to others.
Googles feedback;
"the Sparkline team have been great partners to Google in delivering the SquaredData program, a flagship example of public-private sector upskilling for Singapore in the areas of data and analytics over the last 4 years"
Joanna Flint Managing Direct Google
Experience practical active learning, real world examples from businesses, quizzes, cheat sheets and interviews from Analysts and industry professionals on why these roles are so important to todays businesses.

You will also receive a certification from the Digital Analytics Association, the largest Analytics Industry Body (DAA), recognising your completion of the necessary experience for becoming an analyst
A Final Quote of Endorsement from a client;

Businesses hoping to make the most of the web need to understand online behaviour and digital analytics. Companies like Sparkline have the talent and expertise to fuel the eco-system and enable this important knowledge transformation"
Julian Persaud, Global Head of Operations, Air BNB Experiences
We are not a training company, but rather an analytics company that trains global businesses and people. want to empower anyone passionate about the space to access content that will nurture these crucial skills, in practical, accessible and cost effective ways.
We hope this helps you in the stepping stone to a fabulous Data Driven Career xx